Why You Should Invest in Managed Services for Your Business
Ensuring effective IT management can be a formidable challenge in an era where technology is integrated into every facet of business operations. This is precisely why you should invest in managed services for your business. Managed services refer to outsourcing specific business operations to a third party, enabling your enterprise to enhance efficiency, reduce operational costs, and foster innovation. 
Managed services are becoming more important in modern business, particularly as companies compete digitally.
This article will examine managed services, their benefits, and their importance to businesses of all sizes. Following that, we'll go over the cost-effectiveness, scalability, and improved focus on core business operations of managed services. We'll also go over how to choose a managed services provider and make this big change go as smoothly as possible. 
By the end of this discussion, we hope to have explained why managed services can make your business more resilient, efficient, and ready for the digital age.
What Are Managed Services?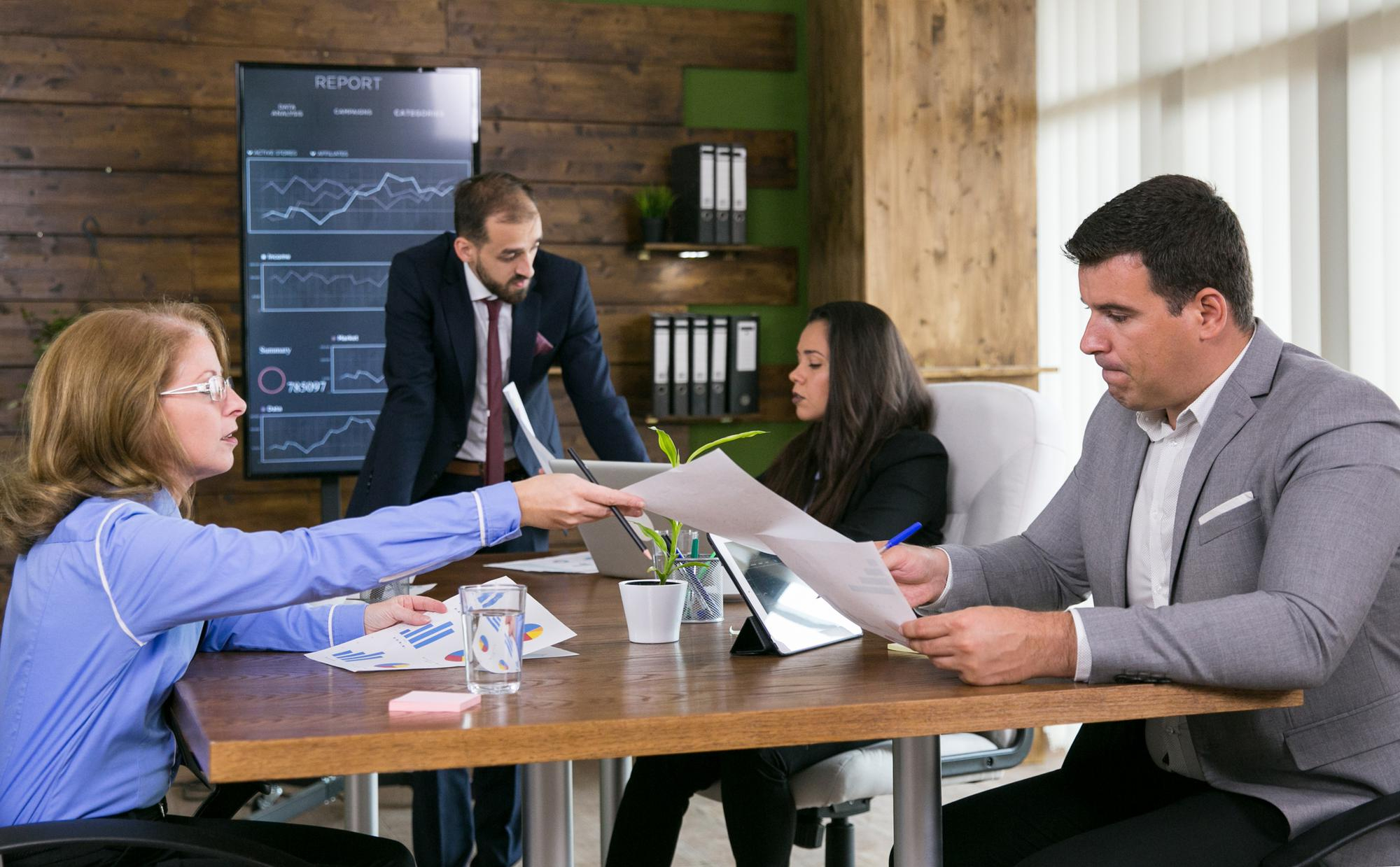 Managing services involves outsourcing business operations, processes, or tasks to experts. Outsourcing boosts operational efficiency and effectiveness, allowing businesses to concentrate on core competencies rather than peripheral tasks or technological issues.
Managed IT support is becoming increasingly popular. IT support includes hardware and software maintenance, troubleshooting, data backup and recovery, and end-user support. These services provide cutting-edge technology without the need for a large IT department.
Third-party vendors handle security. Managed security services protect digital assets by implementing advanced security measures, monitoring threats, and responding quickly to security breaches.
Network management services maintain and optimize a company's network to ensure connectivity. There are options for LAN, VPN, and bandwidth monitoring.
Cloud services are controlled. Through migration, management, and optimization, these services assist businesses in capitalizing on the cloud's scalability, flexibility, and cost-effectiveness.
MSPs offer these services to businesses. After learning about a company's needs, goals, and challenges, they create and implement custom solutions. MSPs frequently align their services with company objectives. Because of this close collaboration, managed services help the company grow, compete, and succeed.
Key Components of Managed Services
When selecting a Managed Services Provider (MSP), there are several critical components that businesses should look for to ensure they receive the optimal level of service. The following are some of the key aspects to consider:
Proactive Monitoring and Maintenance

: One of the key advantages of managed services is that they allow for proactive monitoring and maintenance of your systems. An MSP should be able to detect and address potential issues before they escalate into significant problems that could disrupt your operations. This includes regular system checks, software updates, and preventive maintenance.

Remote and Onsite Support

: An efficient MSP should offer remote and onsite support. Remote support is vital for quick fixes and addressing issues that do not require physical intervention. In contrast, onsite support is necessary for hardware-related issues or when a more hands-on approach is required. The capability to provide both ensures that all your IT needs are covered, no matter the situation.

Security and Compliance Management

: In an era of increased cyber threats and regulatory requirements, your MSP should provide robust security management services. This includes managing firewalls, performing regular security audits, and implementing data encryption. Furthermore, they should help your business comply with industry-specific regulations, such as GDPR for data privacy or HIPAA for healthcare.

Disaster Recovery Planning

: Despite best efforts, disasters can and do happen, whether natural disasters or cyber-attacks. An MSP should offer comprehensive disaster recovery planning to ensure your business can recover swiftly and efficiently. This includes data backup, failover systems, and detailed recovery plans to minimize downtime and data loss.

Customized IT Solutions

: Every business and its IT needs are unique. An effective MSP will work closely with your business to understand your requirements, challenges, and goals. They should be capable of creating customized IT solutions that align with your business strategy and contribute to your growth.
Top Reasons to Invest in Managed Services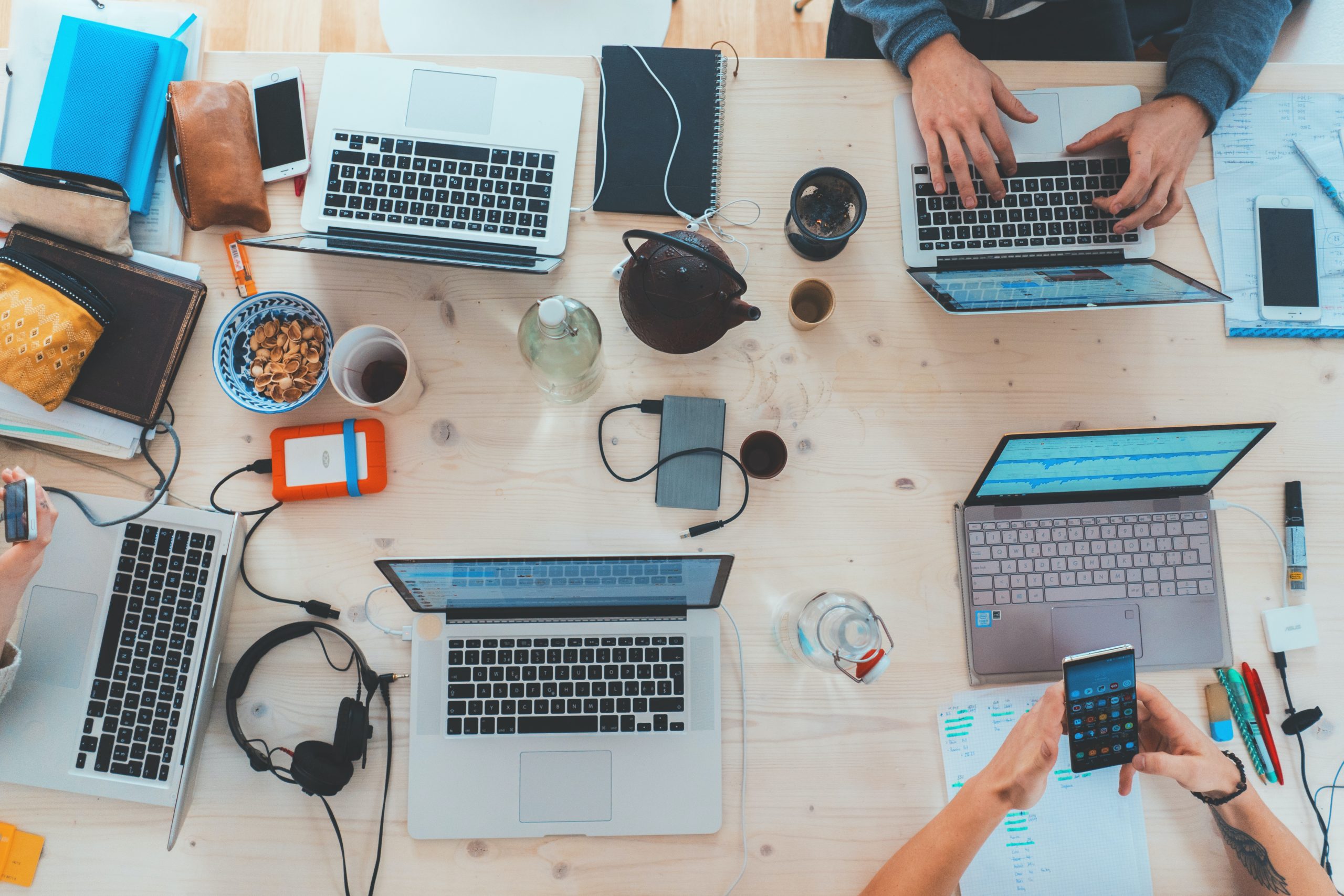 Managed services provide numerous benefits of managed IT services to businesses. For starters, managed services free up internal resources, allowing businesses to focus on core competencies rather than technical issues. Second, they provide expert advice and cutting-edge technology to keep businesses current. 
Managed services save money by converting fixed. IT costs into variable usage-based charges. They also enhance security and compliance to avoid costly data breaches. 
Cost Savings
Managed services have the potential to reduce business costs significantly. Businesses can save money on recruitment, training, and payroll by outsourcing specific processes or tasks to MSPs. MSPs have their experts, eliminating the need for large in-house teams.
Managed services also save money on infrastructure. Businesses can use their MSP's infrastructure rather than purchasing costly hardware, software, and space. This lowers the initial investment and eliminates the need for upgrades, maintenance, and repairs.
MSPs also provide consistent monthly or annual subscription pricing. This makes budgeting easier by displaying IT spending. Companies can plan for IT expenses by anticipating system upgrades and other IT issues.
Managed services can convert a company's IT costs from capital to operational expenses. This lowers costs and improves budgeting, ultimately benefiting the company's finances.
Enhanced Expertise and Resources
MSPs provide a wealth of specialized knowledge. MSPs typically hire IT specialists in network administration, cybersecurity, and other areas. MSPs provide high-level IT skills without the need for additional personnel. This knowledge is invaluable when dealing with complex IT issues or implementing new technologies.
MSPs are cybersecurity experts. Cyber threats are becoming more sophisticated, necessitating specialized knowledge and constant vigilance. MSPs with dedicated cybersecurity professionals protect businesses by predicting, preventing, and responding to these threats.
In essence, partnering with an MSP provides businesses access to a whole team of IT experts with specialized knowledge and cutting-edge technology without the costs and complications of maintaining such a team in-house. This keeps businesses competitive by keeping them ahead of the technological curve.
Improved Efficiency and Scalability
Managed services increase operational flexibility and efficiency. By managing network management, IT support, and cybersecurity, MSPs enable businesses to focus on their core competencies. Reduced distractions can improve productivity, quality, and business performance.
Managed services provide scalability. In today's fast-paced business world, a company's operations may need to be scaled up or down. Managed services can quickly adapt to these changes, enabling businesses to meet changing needs without adding resources or personnel.
Workloads increase as a company grows. MSPs can handle increased workloads without sacrificing quality or performance—this ability to manage workloads benefits businesses with rapid growth or seasonal demand.
MSPs also use automation and cutting-edge technology to boost efficiency. Cloud services for data sharing and automated software updates are examples of these. These efficiencies assist MSPs in increasing productivity, reducing errors, and streamlining operations.
Proactive Maintenance and Support
MSPs' proactive maintenance and support can help businesses reduce downtime and improve system performance. Rather than reacting to potential issues, they identify and mitigate them before they become major issues.
MSPs use advanced monitoring tools to monitor your company's technology infrastructure constantly. They can detect anomalies, identify patterns that indicate impending problems, and take preventative measures. Examples include software updates, hardware maintenance, and system optimization.
There are numerous advantages to being proactive. Preventing system downtime, which could disrupt operations, productivity, and revenue, reduces system downtime. It also optimizes IT systems to increase business efficiency.
MSPs can also regularly perform system health checks and audits to ensure security, compliance, and smooth operation. This improves system security, compliance, and performance.
Better Security and Compliance
In the digital age, all businesses require cyber security. Businesses require strong security to protect their digital assets and sensitive data from cyberattacks. MSPs with a focus on cybersecurity can help achieve this goal.
MSPs can develop and implement comprehensive security strategies. They oversee firewall management, vulnerability assessments, data encryption, and network traffic monitoring for suspicious activity. They also monitor cyber threat trends to protect businesses from the most sophisticated attacks.
MSPs also aid in the upkeep of industry regulations. Businesses that handle EU citizens' data must adhere to the GDPR, whereas US healthcare providers must adhere to HIPAA. MSPs can ensure that a company's security measures comply with these regulations, lowering the risk of fines.
Managed security services safeguard businesses against cyberattacks. MSPs reduce risks and damage to networks by continuously monitoring and protecting them. Employees can also be trained on security best practices and phishing attacks.
Key Considerations When Choosing a Managed Services Provider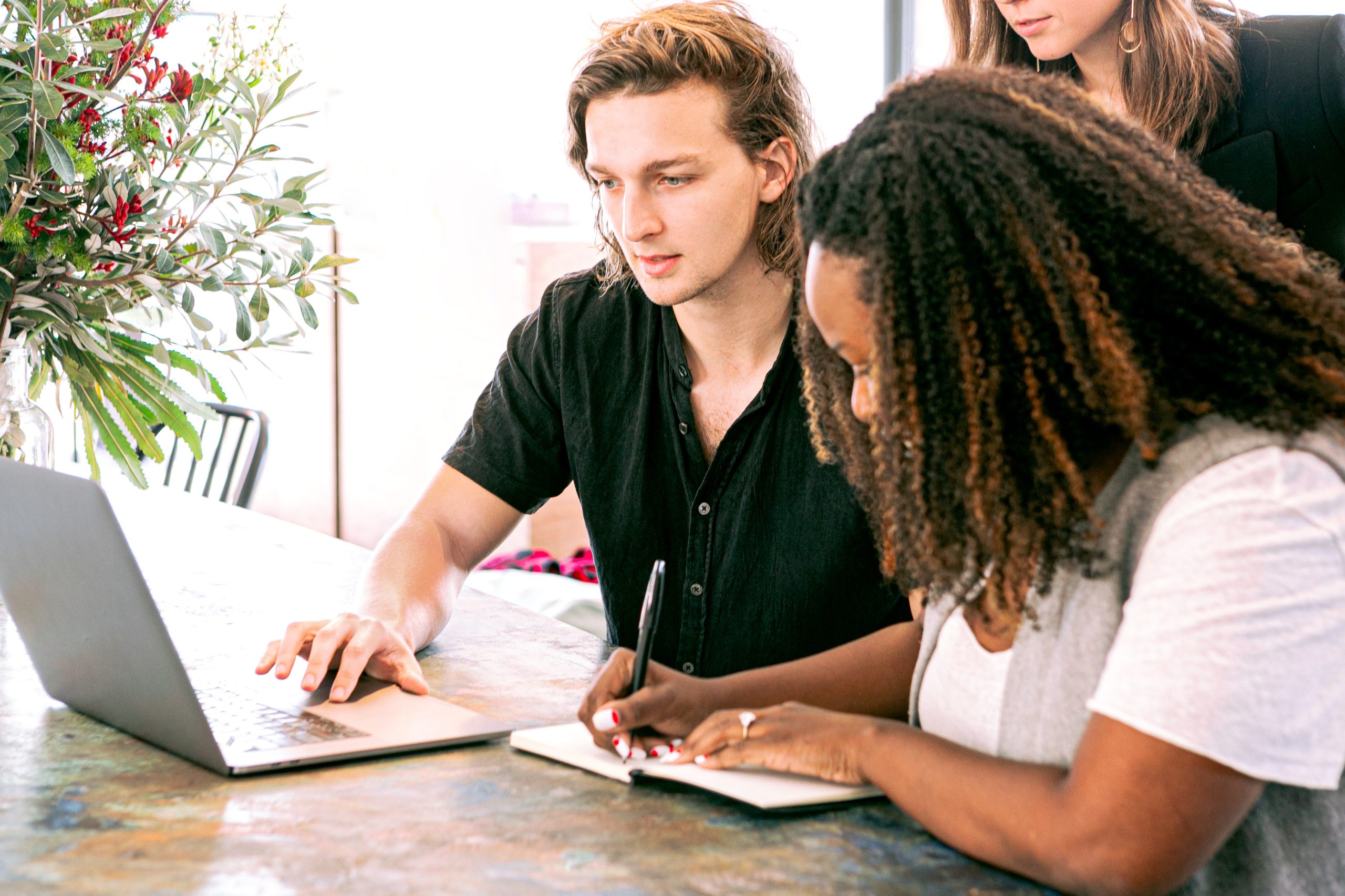 Choosing a Managed Services Provider (MSP) is a significant decision that can impact your business's efficiency, growth, and success. Therefore, it's essential to consider several factors carefully:
Assess the MSP's Experience and Track Record

: Consider the provider's experience and track record within the industry. Look at the sectors they've worked in, the size and complexity of the businesses they've served, and the projects they've handled. Client testimonials and case studies can offer valuable insights into their performance and reliability.

Consider the Range of Services Offered

: Ensure that the MSP offers comprehensive services that align with your business's needs. This could include IT support, network management, cyber security, cloud services, etc. An MSP that can provide a one-stop solution for all your IT needs is usually a good choice.

Evaluate the MSP's Customer Service and Support Commitment

: A good MSP should provide excellent services and superior customer support. They should be accessible and responsive, with a dedicated support team available 24/7. Their commitment to customer satisfaction should be evident in their communication and service delivery.

Investigate the MSP's Security Measures and Certifications

: Security is paramount in the digital age, and your MSP must have robust security measures. Look for providers that have necessary security certifications and follow industry best practices. They should demonstrate their ability to protect your business's data and IT infrastructure.

Compare Pricing Models and Contract Terms

: Review the MSP's pricing model to ensure it fits your budget. Be aware of any hidden costs or potential charges for additional services. Additionally, examine the contract terms closely, particularly the service level agreement (SLA), to ensure it meets your expectations.
How Managed Services Can Drive Business Growth
Managed services can help businesses succeed in the long run. It accomplishes this by conserving time and resources. MSPs allow businesses to concentrate on core competencies, strategic planning, and value-creation initiatives. This increases operational efficiency, decision-making capabilities, and productivity.
MSPs also provide businesses with a competitive advantage. MSPs keep up with industry and technological trends. By collaborating with them, businesses can adopt innovative technologies and solutions without investing heavily in development or training. This has the potential to improve service, customer satisfaction, and efficiency.
Managed services also assist businesses in scaling. IT requirements evolve in tandem with the needs of businesses. MSPs assist businesses in rapidly scaling their IT infrastructure. Scalability enables businesses to meet changing demands without causing disruption or incurring high costs.
MSPs also help with risk management. They protect businesses from cyberattacks and ensure that industry regulations are followed. Risk management safeguards businesses against financial and reputational harm while fostering customer and partner trust, ensuring long-term success.
Transforming Your Business with Managed Services
Managed services are extremely beneficial to modern businesses. Businesses that outsource certain tasks to Managed Services Providers can save money, streamline operations, improve cyber security, and gain specialized expertise. 
Managed services offer scalable solutions to changing business needs, promoting long-term growth and success. This article emphasizes the significance of selecting an experienced MSP with a wide range of services tailored to your company's needs, a solid commitment to customer service, security, and a transparent pricing model. 
By carefully considering these factors, businesses can select an MSP that meets their objectives and strategic goals. Computronix offers a diverse range of managed services resources and services. Our resources range from the fundamentals of managed services to cyber security and IT support. 
If you're considering managed services for your company, look through our offerings or contact our experts. We tailor solutions to your specific requirements and assist you in growing your business. 
Learn why many companies rely on Computronix as their Managed Services Provider and start saving money, improving efficiency, and growing sustainably. Contact us today to learn how our managed services can benefit your company. 
To succeed, use Computronix.