No Results Found
The page you requested could not be found. Try refining your search, or use the navigation above to locate the post.
Computronix Recognized by CRN for Excellence in Managed IT Services
Computronix LLC announced today that CRN®, a brand of The Channel Company, has named Computronix to its 2016 Managed Service Provider (MSP) 500 list in the Pioneer 250 category.
This annual list recognizes North American technology solution providers with cutting-edge approaches to delivering managed services. Their top-notch offerings help companies navigate the complex and ever-changing landscape of IT, improve operational efficiencies, and maximize their return on IT investments.
In today's fast-paced business environments, MSPs play an important role in helping companies leverage new technologies without straining their budgets or losing focus on their core business. CRN's MSP 500 list shines a light on the most forward-thinking and innovative of these key organizations.
The list is divided into three categories: the MSP Pioneer 250, recognizing companies with business models weighted toward managed services and largely focused on the SMB market; the MSP Elite 150, recognizing large, data center-focused MSPs with a strong mix of on-premise and off-premise services; and the MSP Hosting Service Provider 100, recognizing MSPs focused primarily on off-premise, cloud-based services.
"We are proud to be included in such a specific and prestigious list of national technology solution providers. Computronix has been providing computer/network solutions and support for almost 20 years with a strong focus on communications and security for the financial and legal industries. The ability for Computronix to bring enterprise level solutions to the small to medium business and our focus on making technology affordable and transparent so our clients can focus on their business has made us a prominent provider in the IT solutions space," said Barry Moniês, CEO, Computronix.
"MSPs meet a critical need in the IT market, providing customized, turnkey services that allow for predictable operational expenses, effective control of expenditures, precise allocation of limited resources and convenient access to on-demand and pay-as-you-go technology," said Robert Faletra, CEO, The Channel Company. "We congratulate the service providers of the MSP 500, who continually reinvent themselves to successfully meet their customers' changing needs, helping businesses get the most out of their IT investments and sharpen their competitive edge."
The MSP 500 list was featured in the February 2016 issue of CRN and online at www.CRN.com/msp500.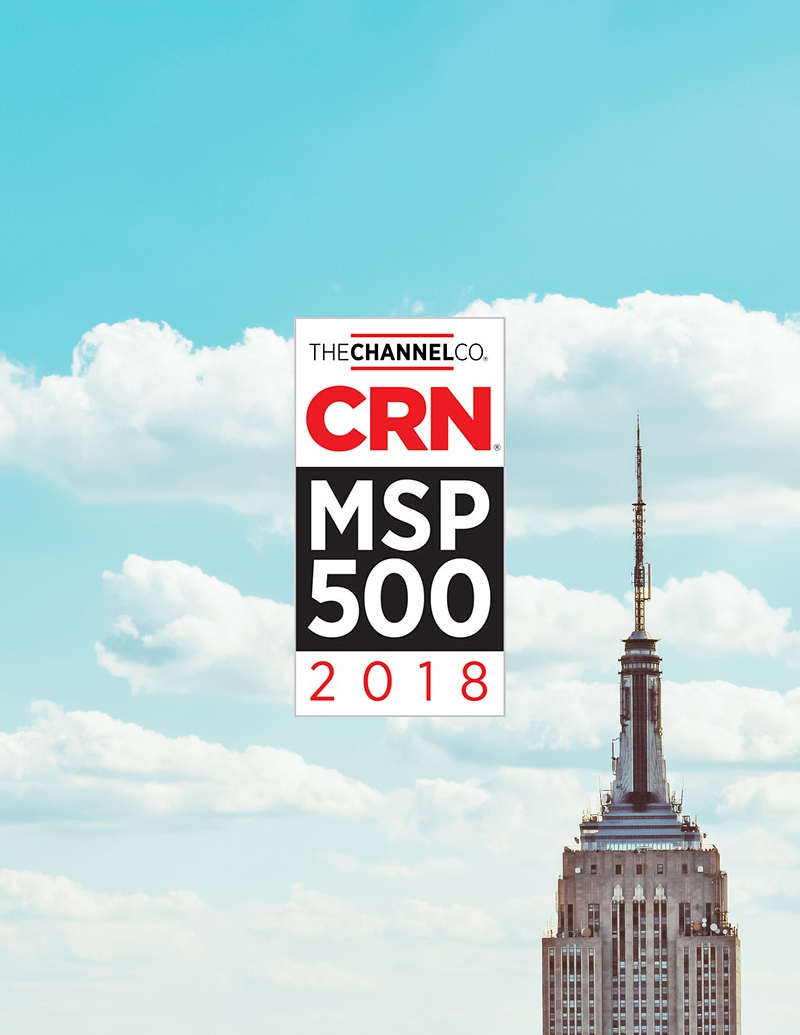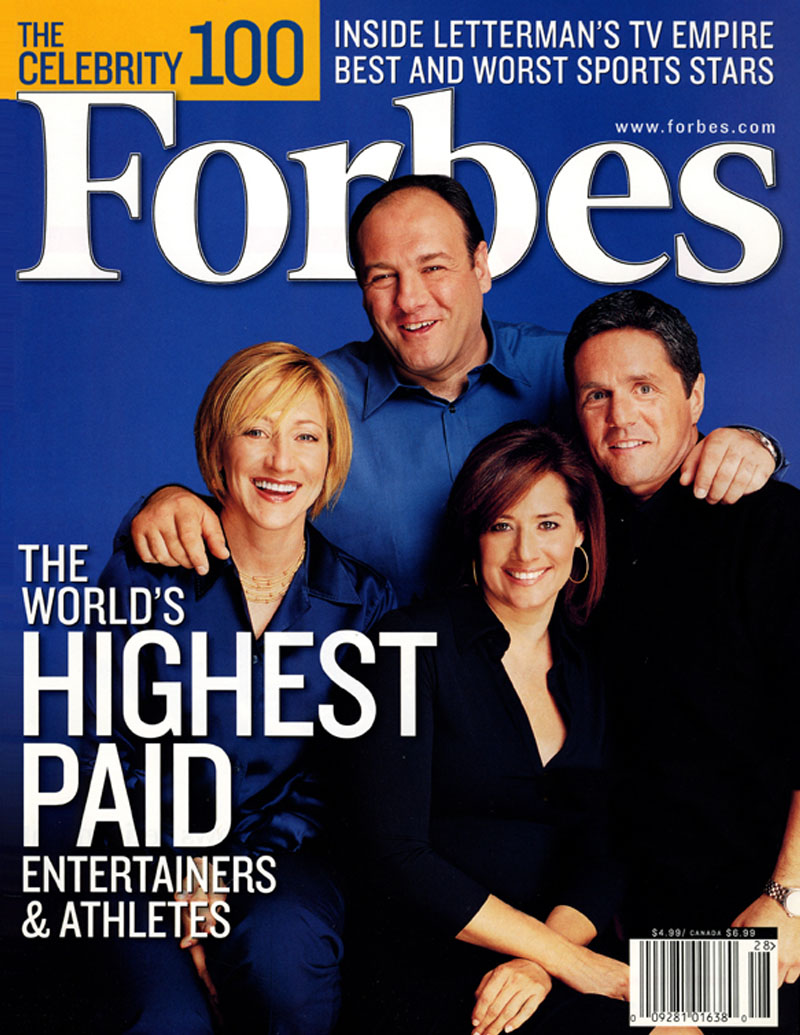 Computronix Featured in Forbes Magazine
You might say that Sony Electronics got the idea for its unique data backup and business continuity solutions straight from MARS – that is, a design formula for making products Manageable, Affordable, Reliable and Scalable. The company's StorStation brand of products encompasses a range of storage solutions based on this simple, four-part premise and is targeted specifically to fill a growing demand not addressed by current market products.
"There is a range of solutions that people use to tackle the data protection and storage facet of business continuity planning," explains Steve Baker, vice president of marketing for the storage solutions division of Sony Electronics' Core Technology Solutions Company based in San Jose, Calif. "There are the high-end solutions, managed at the enterprise level, which involve ensuring the protection and expedient recovery of corporate data. Then there is the low end of the spectrum, where embedded or direct-attached storage devices back up critical data should a server go down. At Sony we believe that there is an underserved group of customers who make up the gap between these two scenarios – namely, those requiring departmental or site-specific back-up solutions for localized business critical data".
Computronix Security Systems Announces Collaboration with Sony's Storage Solutions Division
High Performance Storage Combined with Network Monitoring Provides Business Continuity Solution
Computronix Security Systems, Inc. (CSSI) announced today that they are collaborating with Sony Electronics to provide a Business Continuity Solution for small to medium sized business (SMB) customers, coupling CSSI's monitoring services with storage solutions from Sony Electronics. The Business Continuity Solution combines high-performance Sony data storage solutions with CSSI 24/7 real-time monitoring and intrusion detection services, providing enhanced protection and secure access to critical data assets. The first series of turnkey products are now available through CSSI and their authorized resellers.
"Sony offers a wide range of storage solutions including tape drives, libraries and NAS servers targeted towards the SMB market which fit well into the CSSI strategy and customer requirements," said Alan Sund, Director of Storage Solutions Marketing for Sony Electronics' Core Technology Solutions Company. "Given the high value of data in today's business environment, Sony is excited to be working with CSSI to offer a valuable product set to satisfy the requirements for data security and management."
With more than $4 billion in monitored transactions, CSSI has an established presence in commercial data network security. The company is currently seeing an increase in SMB customers that are assessing their own critical needs, and re-prioritizing their data storage, security policies, and infrastructure to betterprotect their data assets.
"Business customers are relying on technology to store their critical data, and are now looking for affordable technology solutions to protect that data," explained Computronix Security Systems' CEO Barry Moniês. "The solutions we are offering combine the storage and monitoring services, which address security, remote storage, data recovery and other critical needs for the small to medium business."
Computronix Accompanies Governor On European Trade Mission
Barry Moniês, President and CEO of Computronix, and Hobert Summers, CFO, joined Governor John G. Rowland on an eight day trade mission to Germany and Ireland, called Connecticut Technology 2000.
Computronix, full service technology solutions provider with headquarters in Stamford, CT, was invited by The Connecticut Department of Economic and Community Development (DECD) and the Connecticut Development Authority (CDA) to join a small, select group of participants to enter or enhance their commercial positions in Ireland and Germany. The purpose of the mission will be to learn about European business opportunities from business leaders and analysts, and to meet one-on-one with potential Europeanbusiness partners.
"It is an honor to accompany the Governor on such a prestigious mission to develop and enhance business relationships with the European marketplace. As technology advances and the ability to operate in a truly global economy becomes a reality for all businesses, it is important that we take the steps necessary to learn about companies abroad and promote and expand trade with businesses here in Connecticut," stated Moniês.
The Governor's leadership will open doors at high-levels and yield considerable benefits for participating companies. DECD's personnel, all of whom have considerable experience organizing high level trade missions, will accompany the business delegation on the trip to Germany and Ireland. Moniês and Summers, as well as the other participants, will be attending various receptions with the U.S. Ambassador, in addition to legislative, academic and business leaders in both countries in addition to briefings, networking events and one-to-one meeting with prospective business partners in several locations including Munich, Stuttgart and Dublin.
Computronix Participated in Congressional Conference on Private Technologies For Homeland Security
STAMFORD, CT – June 17, 2002 – Barry Moniês, CEO of Computronix Security Systems, Inc. (CSSI) was invited by Congressman Christopher Shays, Chairman of the Subcommittee on National Security, to participate in a CEO-level conference on "Private Technologies for Homeland Security" in Washington, DC this month.
In his letter to Mr. Moniês, Congressman Shays wrote, "The purpose of the conference is to help foster collaboration between innovative technology companies and the federal government in an effort to improve our homeland security." He continued, "Involving technology companies, like yours, in the war against terrorism is critical – our nation needs all of the best ideas and resources available." Approximately 100 technology companies from across the nation will be involved in the conference. Key officials from the Bush Administration, industry organizations and Congressional committees will be making presentations. Time will also be provided for meetings with Key Members of Congress and executive branch officials.
"Computronix is dedicated to developing and implementing forefront technologies and services to protect our nation's businesses against digital attacks, whether internal or from abroad. I believe the collaboration between innovative technology companies and the federal government is the key in providing security awareness and solutions for our nation," stated Mr. Moniês.  "The key to protecting our nation's digital infrastructure is in detecting and deterring cyber attacks before they happen. Total security for our nation will only be achieved through the cooperative efforts of our government and private businesses, working together in implementing the latest technologies. We are proud to be a part of this ongoing effort."