What Is Managed Services Provider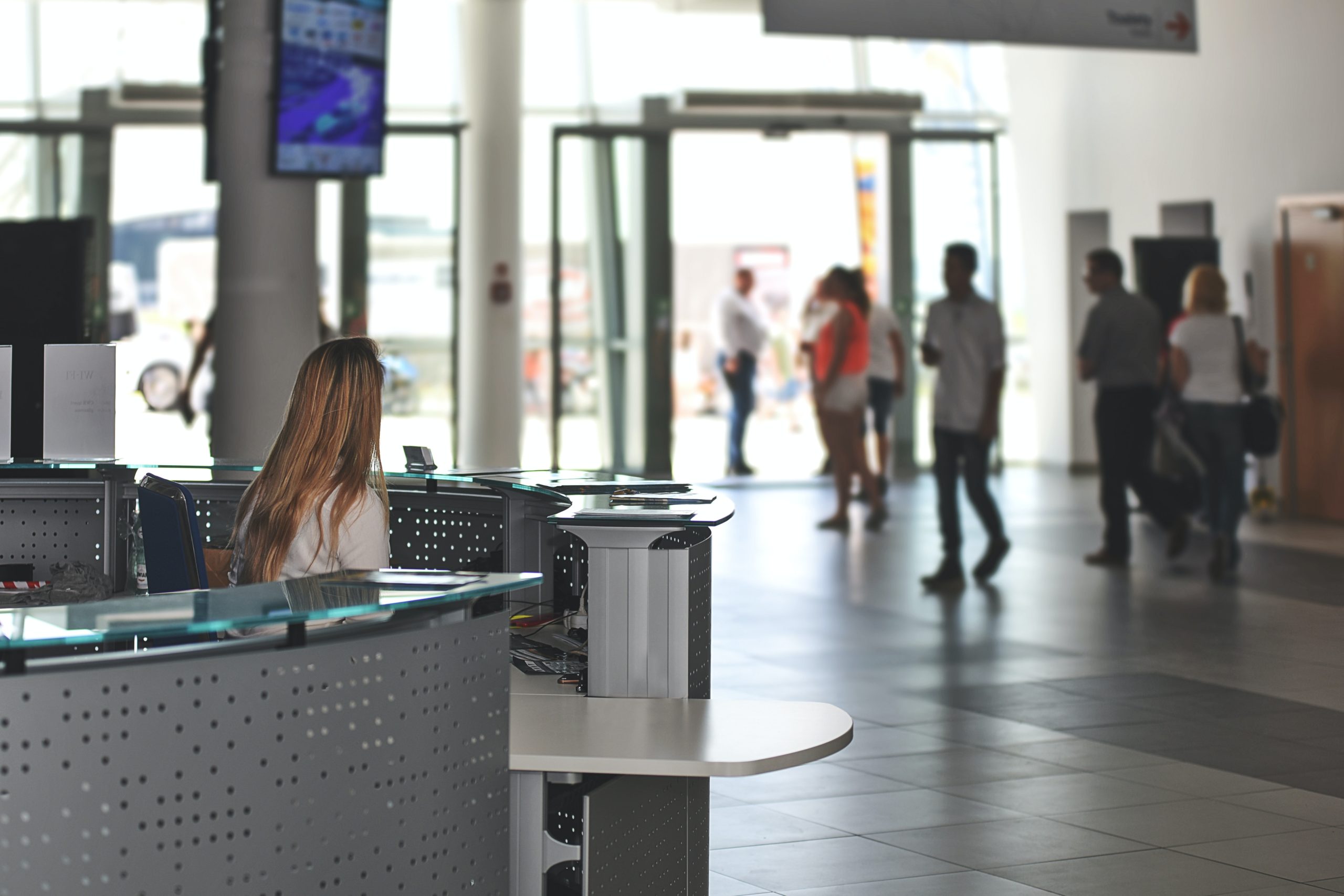 Managing your organization's IT infrastructure can be difficult and time-consuming in today's fast-paced and competitive business world. This is where Managed Services Providers (MSPs) come in. We will discuss what is Managed Services Provider. 
A managed service provider (MSP) is a third-party organization that provides comprehensive IT services and support, such as network monitoring, data backup and recovery, security management, security monitoring, and software updates, to ensure the client's IT infrastructure runs smoothly, efficiently, and securely.
What is the significance of a Managed Services Provider in today's business landscape? MSPs offer a cost-effective and dependable solution for managing IT needs for businesses of all sizes. Businesses can focus on core competencies while experts handle their IT concerns by outsourcing IT functions to an MSP.
This article will examine the benefits of using an MSP for businesses ranging from small startups to large corporations. We'll discuss how MSPs can boost operational efficiency, cut costs, and improve security. Furthermore, we will look at the various types of MSPs, their services, and factors to consider when choosing the right MSP for your company.
What is a Managed Services Provider?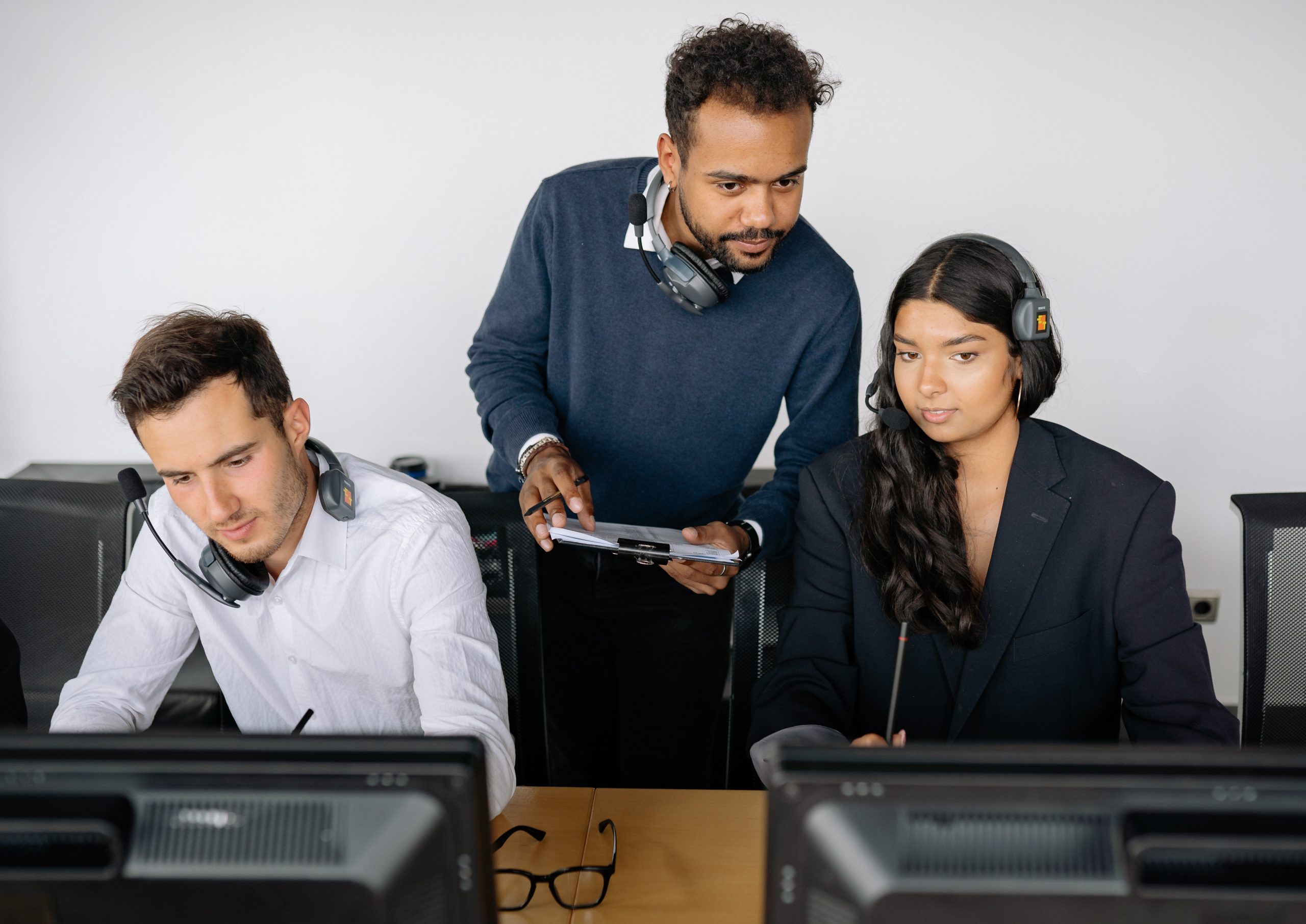 MSPs offer IT services and support to companies of all sizes. An MSP oversees a company's IT infrastructure, which includes servers, applications hosting, networks, and other components.
MSPs have grown in popularity because of IT complexity and the need for businesses to focus on their core competencies. MSPs can manage IT systems at a lower cost than in-house teams.
MSPs monitor, maintain, and troubleshoot their clients' systems. These services can be tailored to each client's needs to ensure system stability.
MSPs keep track of client IT systems to ensure peak performance. Advanced monitoring techniques and tools detect and resolve issues before they become major.
MSPs keep their clients' systems secure by updating, patching, and upgrading them. MSPs can also help with hardware, software, and IT infrastructure issues.
Benefits of Using a Managed Services Provider
Businesses of all sizes can use a Managed Services Provider (MSP). Outsourcing IT Support to an MSP can result in cost savings, increased efficiency, improved security, and access to expert resources. 
MSPs allow businesses to concentrate on their core competencies, allowing them to innovate and grow without being hampered by IT management concerns. The benefits are:
Increased efficiency: MSPs can help businesses become more efficient by providing expert-level services that an in-house IT team cannot. MSPs can quickly diagnose and resolve IT issues, allowing businesses to focus on core operations.
Reduced downtime: MSPs can identify and resolve IT problems before they cause downtime. MSPs can resolve issues quickly, minimizing business disruption.
Enhanced security: Vulnerability assessments, threat detection, and incident response are all services provided by MSPs. Working with an MSP can help businesses reduce cyberattacks and data breaches.
Scalability: IT requirements evolve in tandem with the needs of businesses. MSPs can scale services to meet a company's changing IT requirements, ensuring they always have the required resources.
Predictable costs: MSPs provide fixed-fee pricing, which assists businesses in managing IT costs. This enables businesses to forecast and avoid IT-related costs.
Access to expertise: Businesses can use MSPs' IT experts instead of hiring full-time employees. This is especially beneficial for small to medium-sized businesses that do not have an IT department.
Compliance: Many industries require businesses to follow regulations. MSPs can assist businesses in complying with these regulations by providing data privacy and security services. HIPAA-compliant MSPs can assist healthcare organizations in meeting compliance requirements.
How Does a Managed Services Provider Work?
Engaging with an MSP typically involves the following steps:
Identify your business needs:

The first step in working with an MSP is determining your company's requirements. Understanding your current IT infrastructure, identifying areas for improvement, and defining your budget are all part of this process.

Research MSPs:

Once you've determined your company's needs, you can start looking for MSPs that provide the services you require. Look for managed service providers (MSPs) specializing in your industry and having a track record of providing high-quality services.

Evaluate MSPs:

Once you've narrowed your list, assess them based on their experience, expertise, and reputation. Think about their service offerings, pricing, and customer service.

Engage with an MSP:

After evaluating MSPs, choose one that meets your requirements and budget. Typically, the MSP will assess your IT infrastructure to identify any issues and develop a plan to address them.

Manage the relationship:

Once you've chosen an MSP, you must effectively manage the relationship. This entails regular communication, monitoring the performance of the MSP, and providing feedback.
MSPs offer a wide range of services, including:
Network monitoring and management

Cybersecurity services

Data backup and recovery

Helpdesk and IT support

Compliance management
There are different types of MSPs, including remote and on-site providers. Remote MSPs provide services remotely, typically through a helpdesk or online portal. On-site MSPs, on the other hand, provide services on-site, allowing them to respond quickly to issues requiring physical IT infrastructure access. When choosing an MSP, consider the following tips:
Look for MSPs that have experience working with businesses like yours.

Ensure the MSP has the necessary certifications and qualifications to provide your required services.

Look for MSPs that offer transparent pricing and a pricing model that fits your budget.

Choose an MSP that provides 24/7 customer support and a fast response time to IT issues.

Ensure that the MSP can scale its services as your business grows and your IT needs change.
What Services Does a Managed Services Provider Offer?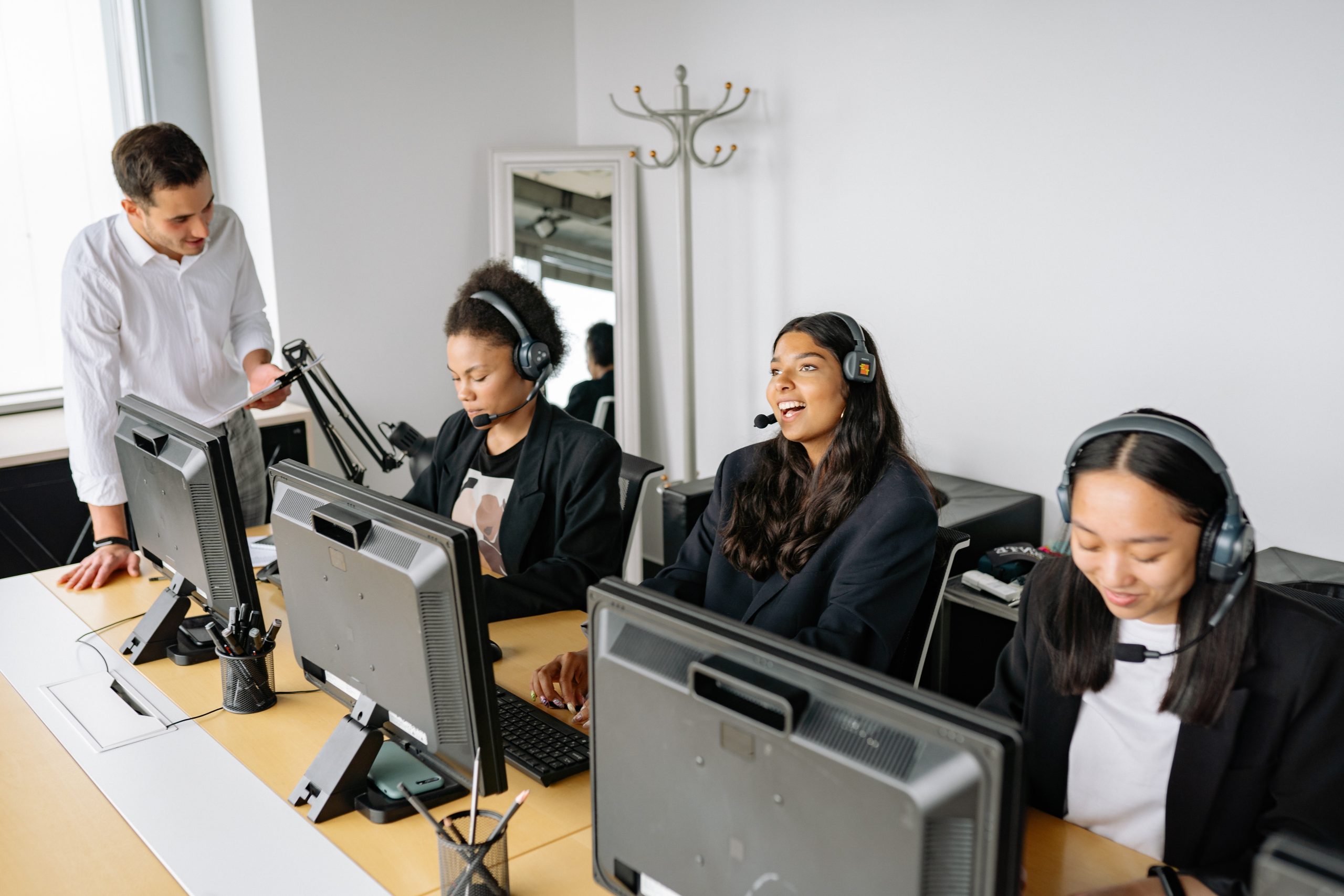 MSPs provide a wide range of services that can assist businesses in efficiently and cost-effectively managing their IT infrastructure. MSPs provide the following essential services:
Network and server administration: MSPs can manage a company's network and server infrastructure to ensure peak performance and minimize downtime. This service includes network monitoring, patch management, and server maintenance.
Cybersecurity: MSPs provide various cybersecurity services, such as vulnerability assessments, threat detection, and incident response. MSPs can provide critical security solutions such as firewall management, anti-virus software, and employee security awareness training.
Data backup and recovery: MSPs can offer data backup and recovery services to protect a company's critical data from loss or damage. This service includes regular data backups and data recovery during an IT disaster.
Cloud computing services: MSPs provide cloud computing services that allow businesses on-demand access to IT resources. This service includes cloud storage, cloud-based software applications, and cloud infrastructure management.
Help desk support: MSPs can provide employees with helpdesk and IT support services, ensuring they can access technical support when needed. This service is part of responding to IT issues, resolving problems, and providing technical support for software applications and hardware.
IT consulting: MSPs can provide IT consulting services to assist businesses in planning and implementing IT strategies. This service includes IT infrastructure assessments, IT project management, and strategic planning.
Vendor management: MSPs can manage a company's relationships with third-party vendors, ensuring that they meet the needs of the business and provide high-quality services. Vendor selection, contract negotiation, and ongoing vendor management are part of this service.
Managed print services: Managed print services can be provided by MSPs, ensuring that a company's printing infrastructure is efficient, cost-effective, and environmentally sustainable. This service includes print fleet management, print auditing, and print optimization.
How Much Does a Managed Services Provider Cost?
To meet the diverse needs of their clients, Managed Service Providers (MSPs) offer a variety of pricing models. MSPs' most common pricing models include fixed fee, per-device, and per-user pricing.
Paying a set fee for a specific period, such as monthly or yearly, regardless of the number of devices or users, is what fixed fee pricing entails. Clients are charged based on the number of devices in their network with per-device pricing, whereas per-user pricing is based on the number of users.
MSP services vary in price depending on several factors, including the size of the business, the level of support required, and the complexity of the IT infrastructure. For example, a small business with fewer devices and end users may pay less than a large enterprise with multiple locations and complex IT systems.
The required support level is also important in determining the cost, with businesses that require more extensive support paying more. Finally, the cost is affected by the complexity of the IT infrastructure, such as the number of applications, systems, and servers.
Choosing the Right Managed Services Provider for Your Business
When choosing a Managed Service Provider (MSP), you must consider various factors to ensure you choose the right provider for your business needs. Here's a checklist of factors to consider:
Expertise and experience:

Choose an MSP with a proven track record of successfully managing IT infrastructure like yours.

Reputation:

Look for an MSP with a good reputation within the industry and read reviews from current and past clients.

Certifications and partnerships:

Check if the MSP has industry certifications and partnerships with leading technology vendors.

Service level agreements:

Evaluate the MSP's agreements to ensure they align with your business needs.

Customer support:

Assess the MSP's customer support processes, such as how they handle service requests and response times.

Response times:

Check the MSP's guaranteed response times and whether they have 24/7 support available.

Scalability:

Ensure the MSP's services can scale as your business grows.

Security:

Check the MSP's security measures and protocols to protect your data.

Cost:

Compare pricing models and determine if the MSP's pricing aligns with your budget.
Managed IT Services for Your Business 
Selecting the right Managed Service Provider (MSP) can significantly impact your business's success. When choosing an MSP, consider factors such as expertise, experience, reputation, certifications and partnerships, service level agreements, customer support, response times, data solutions, scalability, security, and cost.
Computronix provides customized MSP solutions to meet the specific needs of our clients, ranging from network management and security to cloud solutions and disaster recovery. Our knowledgeable and certified team ensures that your IT infrastructure runs smoothly and efficiently, giving you peace of mind.
In addition, Computronix provides additional resources such as whitepapers, case studies, and blogs to help you stay current on the latest IT trends and best practices. 
A free consultation will get you in the door to manage all your IT aspects, and you will know about selecting the right Managed Service Provider (MSP).
Reach out to us at: 1(203) 921-2665 
Email: Contact@Computronixusa.com